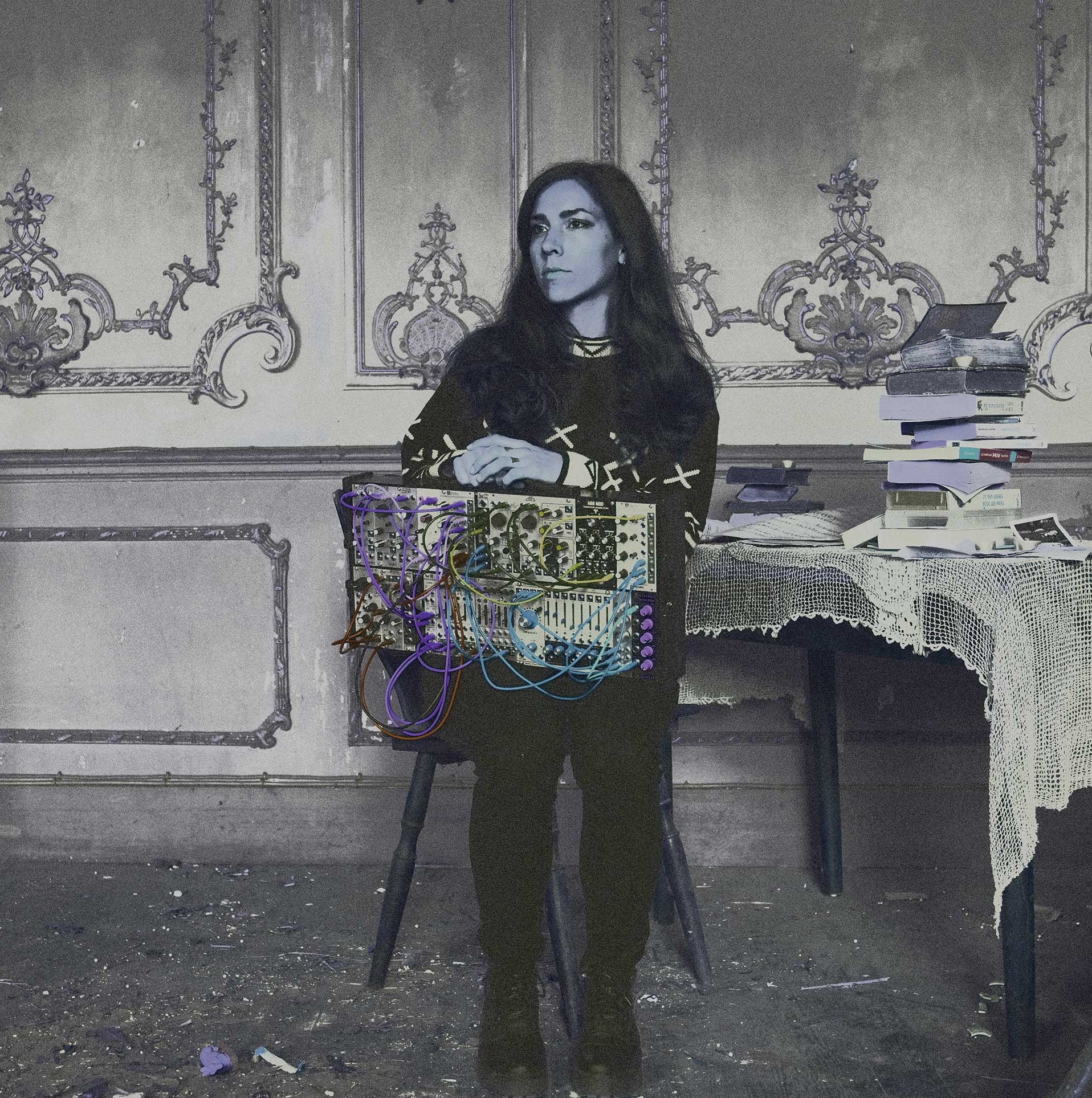 Hélène Vogelsinger
is a French electronic music producer and composer. After 10 years of varied musical experiences, she trained in film music orchestration and video game sound design at
Berklee College of Music
.  At the same time, she uses the modular synthesizer, an instrument that allows her, with its infinite possibilities, to have an electronic orchestra at her fingertips, and to also compose it. A sound explorer, her music is described as intense and hypnotic. It immerses us in an ocean of sounds that leads us to an altered state of
consciousness. A timeless music at the crossroads of minimalism, ambience and orchestral. Her work links the past and the present; the memory of abandoned places and the energy they release were the sources of inspiration for her 2 albums "
Contemplation
" and "
Reminiscence
". She divides her time between composition for the image, creation of audiovisual content and research of new sound experiences.
Hélène Vogelsinger
est une auteure compositrice et productrice de musique électronique française. Après 10 ans d'expériences musicales variées, elle se forme a l'orchestration de musique de film et au sound design de jeux vidéo au
Berklee Collège of Music
. En même temps, elle découvre le synthétiseur modulaire, instrument qui lui permet, avec ses possibilités infinies, d'avoir à portée de main un orchestre électronique, et de le diriger. Exploratrice sonore, sa musique est qualifiée d'intense et d'hypnotique. Elle nous immerge dans un océan de 
sons qui nous conduit à un état de conscience modifié. Une musique intemporelle au croisement du minimalisme, de l'ambiant et de l'orchestral. Son travail lie le passé et le présent ; la mémoire des lieux abandonnés et l'énergie qu'ils dégagent ont été les sources d'inspiration de ses 2 albums «
Contemplation
» et «
Réminiscence
». Elle partage son temps entre composition pour l'image, création de contenus audiovisuels et recherche de nouvelles expériences sonores.